Year 3
Welcome to Year 3, an exciting year where children become more independent in their thinking and working. We value kindness, politeness and working harmoniously with others in the classroom. Group work and paired work is greatly encouraged, in addition to the development of their independent learning.
The teachers for Year 3 are: Mrs Smith and Mr Dillon.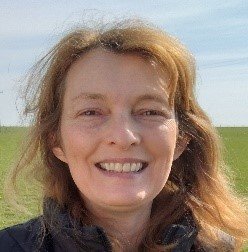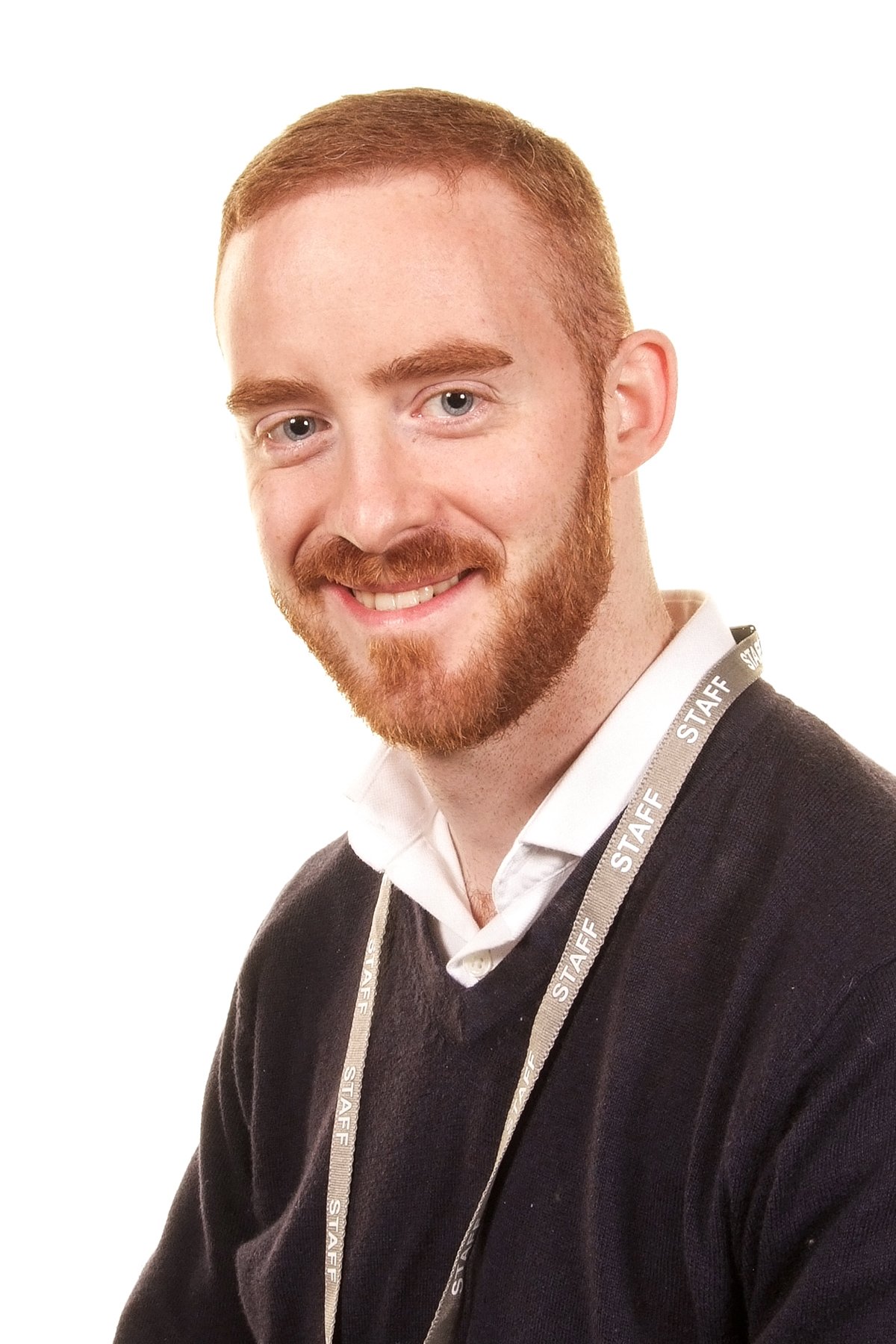 Year 3 Curriculum
All our learning is in line with the National Curriculum and we choose our topics to bring out subjects in a creative, cross-curricular way.
Over the year:
The Stone Age, Bronze Age and Iron Age' and 'The Greeks' are our two History Topics.
Our two Geography topics are 'Volcanoes and Earthquakes'; and 'The Grand Road Trip' (a virtual trip around the United Kingdom.)
We have a whole term called 'Let's investigate' (a practical science- based topic based on forces).
Finally, we have a term studying themes from a well- loved book which helps to develop our reading and analytical skills.
The children have a rich and varied curriculum which also includes sessions of Forest School, PE, drama/public speaking, Chess and French.
Special events
This year we are having a school trip at the end of January to Science Oxford. The children get the chance to try a number of experiments, see a science show and develop their scientific skills in a workshop about forces.
In March we have our Greek Day where the children dress up in Greek costume and the whole day is dedicated to Greek activities, including our own Olympic Games.
In the summer term we enjoy an overnight camping experience in the school grounds. During the day we learn how to light a fire with flint and steel, learn how to filter dirty water to make it clean enough to make hot chocolate from, create a pendant with a bow drill and many other fun activities.
Extra information
Reading
Children are expected to read at home daily, some or all of the time with an adult. Books are always available at school. In Year 3 the children change their own books whenever they have finished it and recorded it in their Reading Record. We practise whole class reading sessions and individual 1:1 reading. We may also have groups for the children who need extra support.
Times tables
To practise times tables at home, we use TT Rock stars or Hit the button, where children can practise at their own levels. TT Rock stars begins in the spring term of each year.
Homework
Homework goes out weekly and is on our virtual learning platform called 'Seesaw'.
Water bottles and snacks
The children are encouraged to bring their own water bottle and snack every day. Water can be topped up in the classroom.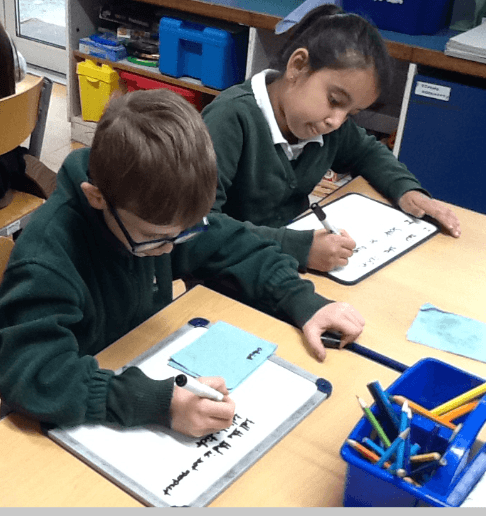 The children worked in pairs to come up with ideas Last year's Year 3s dressed up for the for the RE lesson. Greek Day.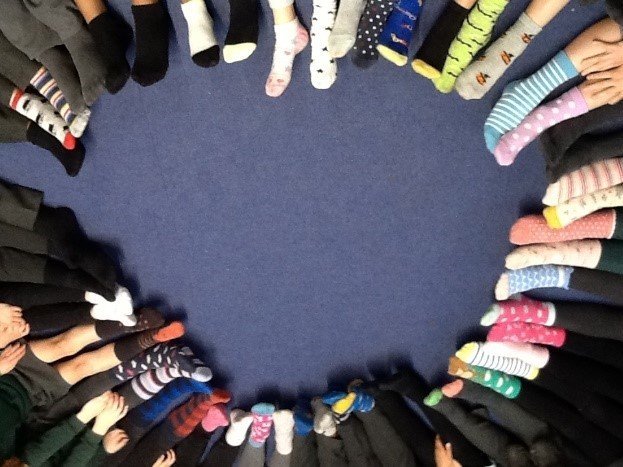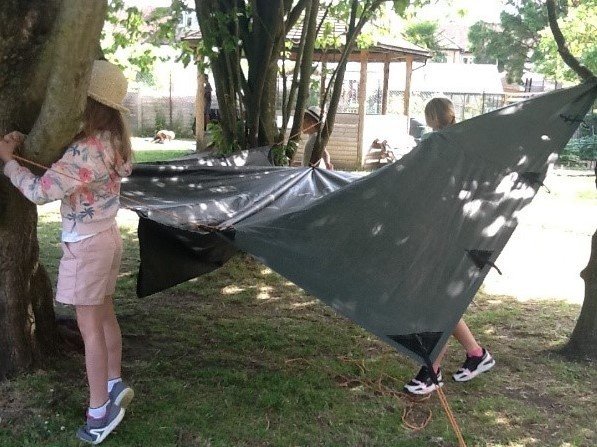 The children wore odd socks to show that we are Last year's year 3s were putting up a shelter for all unique. the camping experience.